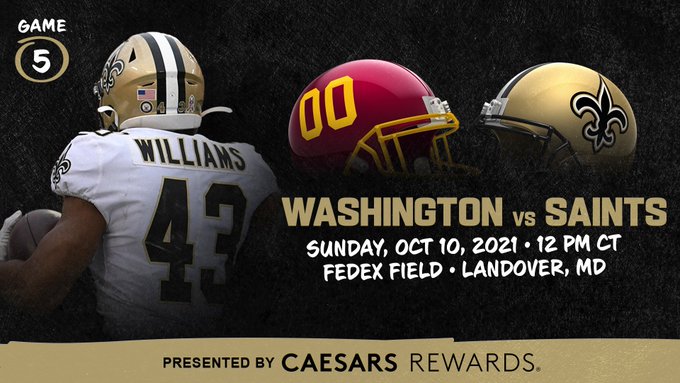 New Orleans the -2.5 road favorite here, team totals 22.5 (NO), 21.5 (WFT). The Saints have to feel they should've won last week but lost in over time. The Saints have been good after losing games like that the past few years, and they seemed to be more focuses on the road. Winston hasn't been turning the ball over, but with Michael Thomas on IR they have lacked the big play ability. Last two times the Saints were 2-2 they finished with over 11 wins(Drew Brees at QB for that).
Taylor Heinicke has this team winning and making me look stupid every time I picked against them. He has been able to stay upright for the most part only sacked 3 times so far. Not sure what was going on with the federal raid of team facilities this week, but that may have taken things out of sync.
My prediction 24-21 Saints.