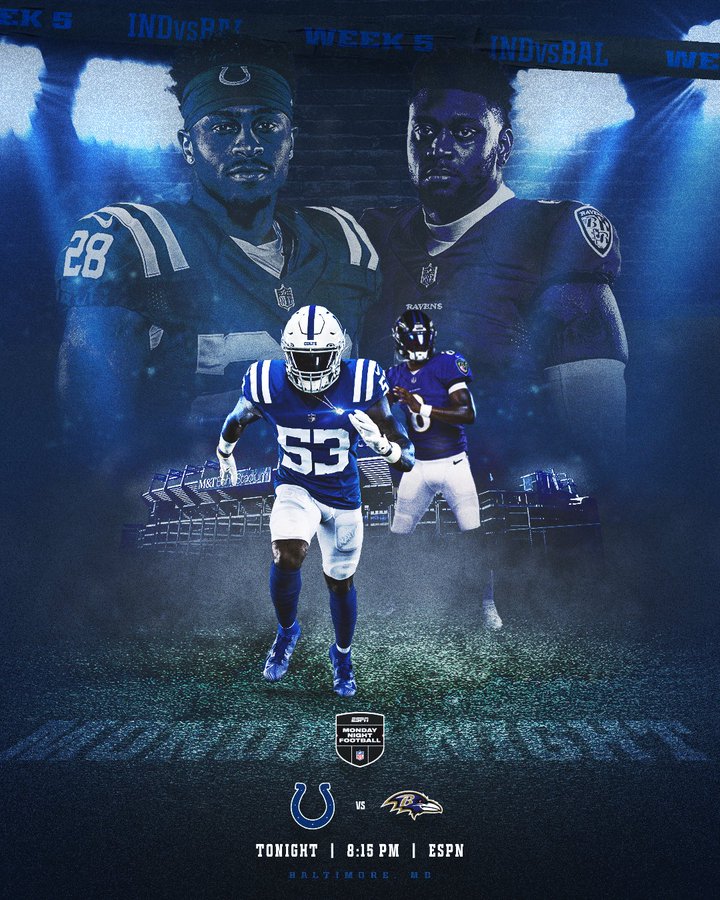 The Colts return to Baltimore for Monday Night Football as +7.5 underdogs, +286 Money Line, -356(BAL). Defense is the name of the game for this one the Colts 3rd, Ravens 4th in total D. The Colts 31st in Offense, and it would seem like they run more but the Colts are 17th in percent of run plays. Wentz saw the Ravens twice in Philly, 0-2, 191.5 per game, 2 TD, 1INT. Wentz is 4-2 on MNF, 11 TD, 4 INT.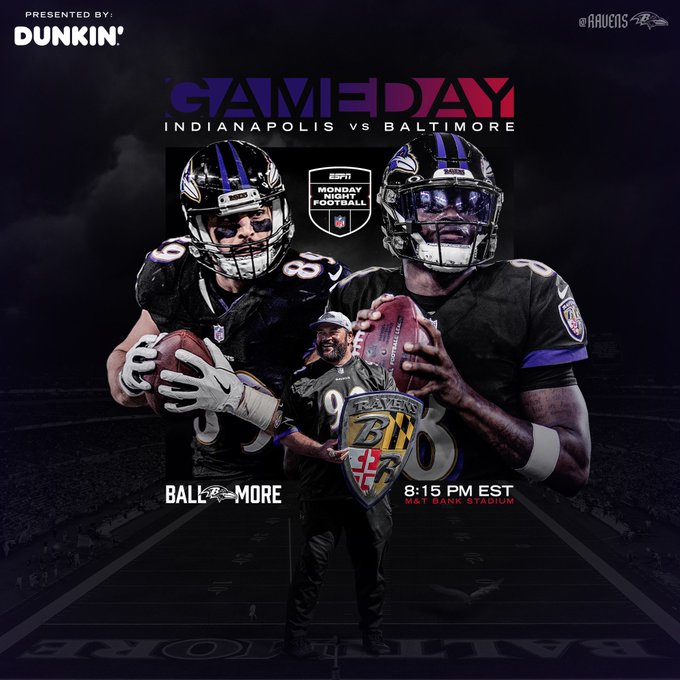 Baltimore averaging 12.1 yards per air attempt, but are 29th in percent of pass plays, 4th in run plays. Lamar Jackson the only QB undefeated in October, 7-0,only one since the merger to do that. One game vs. the Colts for him, he went 170(19 of 23) in the air, 58 on the ground, for a 24-10 win last year in Indiana. The bulk of his completion have been the downfield variety of 10 or more yards. The Colts defense has been last in the league to this point stopping downfield throws, but those stats may have an asterisks because they were against Rams, Seahawks and Titans, whereas the downfield ability of Jackson is off the play action or teams crowding the box to slow the run game. Jackson is 2-2 on Monday Night.
At 46.5 the number reflects exactly 26.5 per game for Baltimore and 20.8 per game for Indy. Baltimore giving 23 per game, Indy 24 allowed. I would expect that Coach Reich would be planning on a game similar to what they went to KC and did a few years ago a primetime upset as more than a touchdown underdog. My prediction 24-20 Ravens.